SPD Clipless Cycling Shoes
The Cycling shoes are designed to be compatible with SPD type of clipless pedals (the cleats and cleat plates are not included with the shoes). The sneakers are equipped with a carbon plate embedded in the sole along the entire length to provide the uncompromising stiffness during pedaling.
The cleat is placed in the specially recessed part of the sole to deliver maximum comfort for walking.
From now you don't have to choose between effective pedaling or comfortable walking!
HOW CYCLING SHOES ARE CONSTRUCTED:
HOW CYCLING SHOES ARE CONSTRUCTED:
Creating cycling shoes, we talked a lot with cyclists to find out the important details that are responsible for their comfort. Tested on several continents, in different climatic zones and operating modes. Based on this, a number of constructive solutions appeared in the design:
Carbon base: sneakers use a carbon base over the entire length, it provides the necessary rigidity for pedaling and is lightweight with high strength.
Deepening under the spike: in the sole there is a niche for installing the spike. Thanks to it, the spike is protected from early wear, and also contributes to a more comfortable gait.
Sports insole: both on long trips and walks it is very important to unload the foot evenly, for this the insole provides support for the longitudinal and transverse arch. The insole is made of a dense but lightweight EVA material and duplicated in leather.
Shoelace retainer: Shoelaces are best for adjusting the fit of the foot. We sewed a latch into the language. Its design perfectly holds the tails of the laces, protecting it from untying and falling into the chain.
Reflective elements: An important element not only in style but also in safety. Reflective elements on sneakers increase your visibility in traffic.
Individual tailoring
The correct fit and the right size will allow you to travel long distances with maximum comfort. The size can be selected both in one of our showrooms and remotely by a specially developed technique.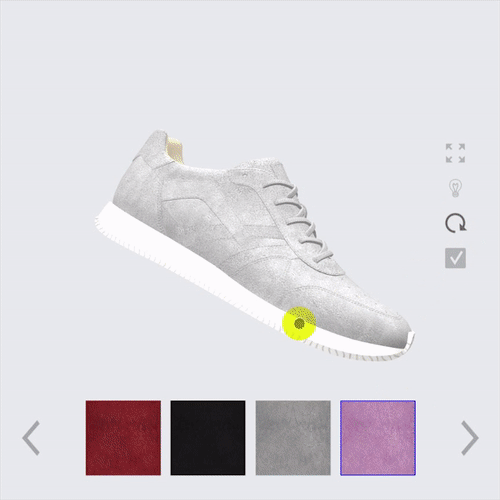 Create your own design
With AFOUR you can no longer choose - create your own style, use your favorite colors, combine materials and decorate shoes with the attributes of your team. The online designer gives new freedom of expression.
PS if you need to put corporate graphics on the sketch, write to us and we will help to assemble and visualize your idea manually
Custom design cycling sneakers samples