Sneakers Orongo ID Astroworld sneakers for Arsen aka Lizer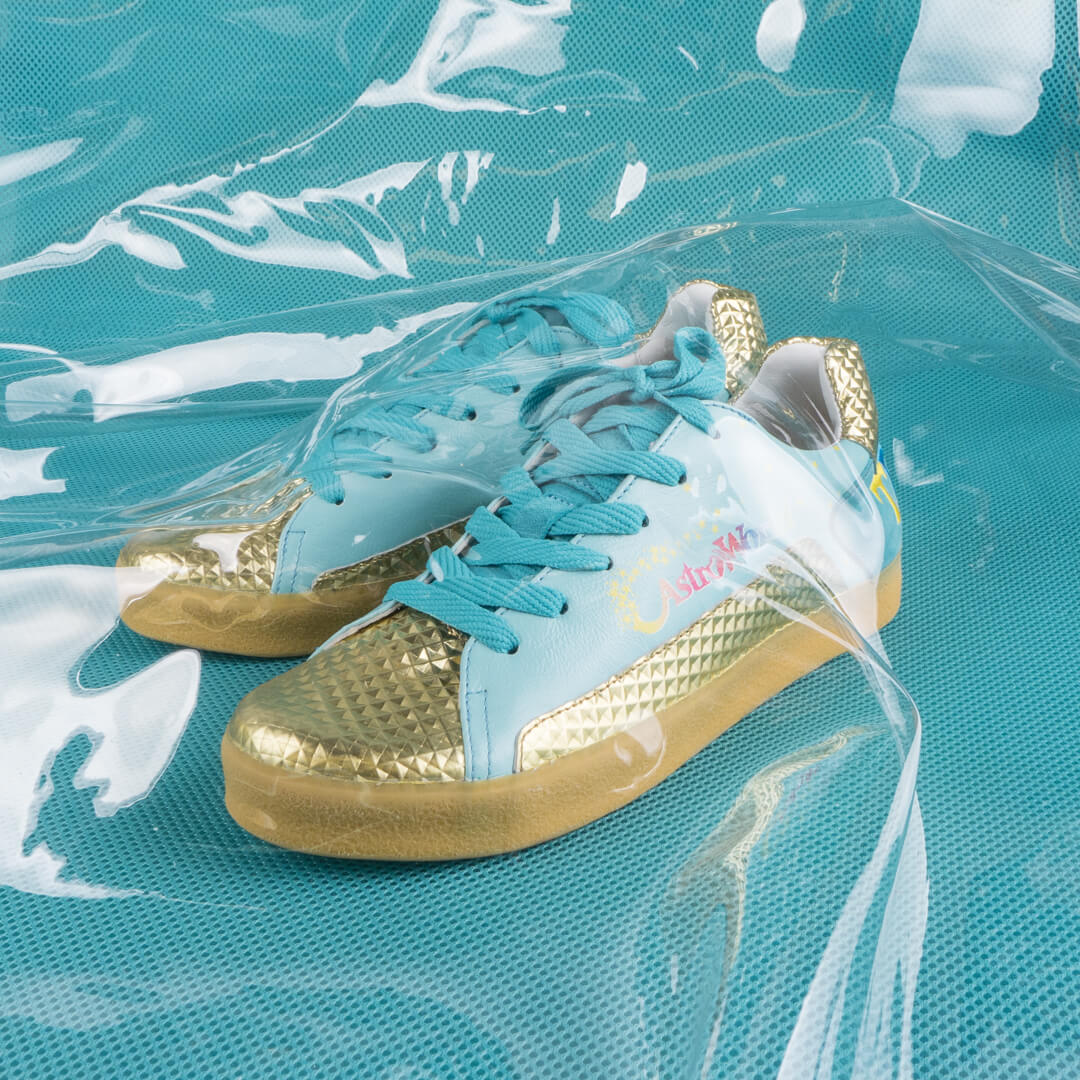 Sneakers by order of Arsen, a musician known under the pseudonym LIZER. The design is inspired by the cover of the Travis Scott music album - Astroworld - which Arsen likes. We tried to convey our vision of creativity, adding bright colors and emotions.
Working with creative people is a special thrill, for them there are no boundaries and this requires a deeper look at your product.
The base is made of leather and suede sky blue, with embossed gold accents. On the heel there is an embroidery of Travis Scott stylized as the title font of the Astroworld album, which is also present on the side.