AFOUR Code trainers in the style of Doshirak instant noodles
We hope you remember our Sneaker Sticker series of creative competitions. It was all about using a unique sticker to create your own AFOUR trainer design. This time we made an AR mask for social networks and there were a lot of participants, so choosing the winner was not easy.
The winner was Vitaly, which was his idea: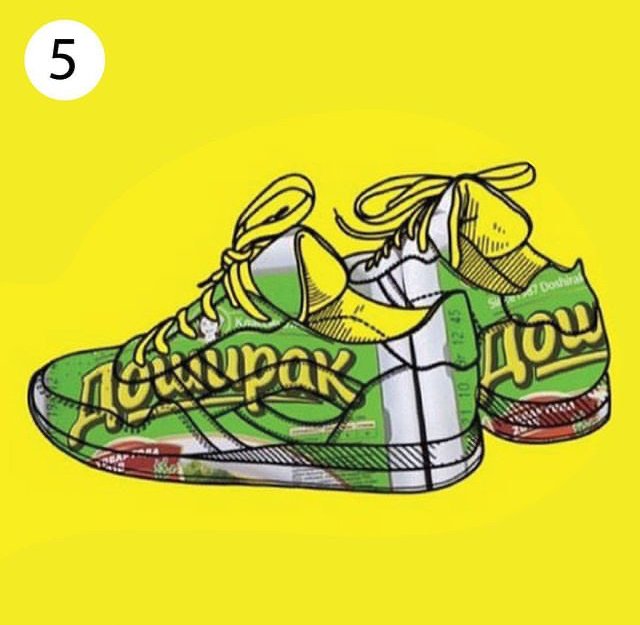 We enthusiastically embarked on the project and quite quickly worked our way through the concept and the difficulties began. First the Сovid-19, then it was hard to find the right shade of leather and suede. When we found everything we had to experiment a lot with applying the graphics. Packaging was also part of the project and we scoured many types to find as similar as possible.
But we put the puzzle together and this is what we got:
To make Code Doshirak you will need:
150 g matt lettuce leather
75 g bright yellow suede
25 g yellow reflective material
90g laser engraved lining leather
60g whipped EVA
1 pair of wheat sole
2 pairs of fresh lettuce laces
A pinch of lettuce thread and a cool cover box.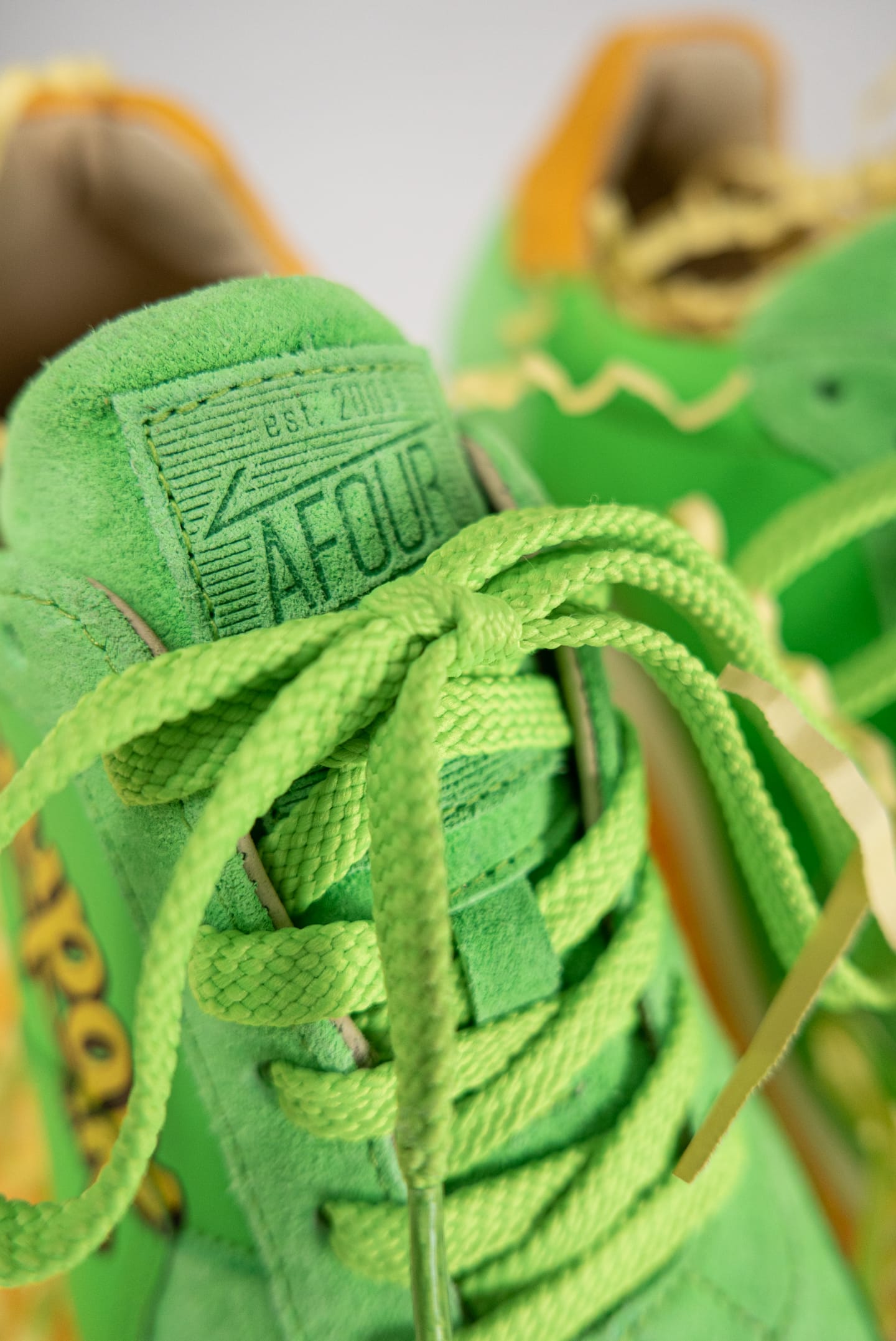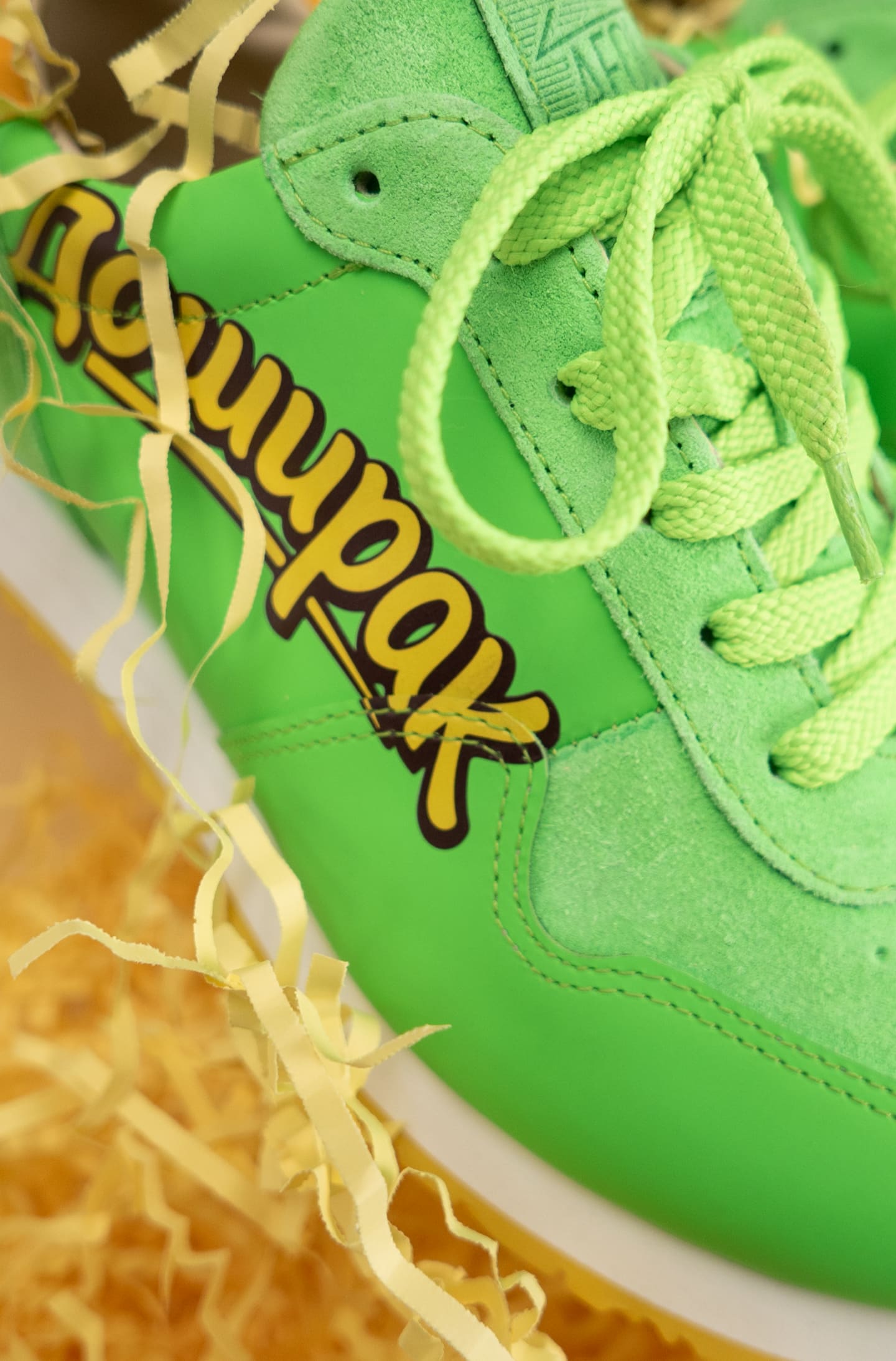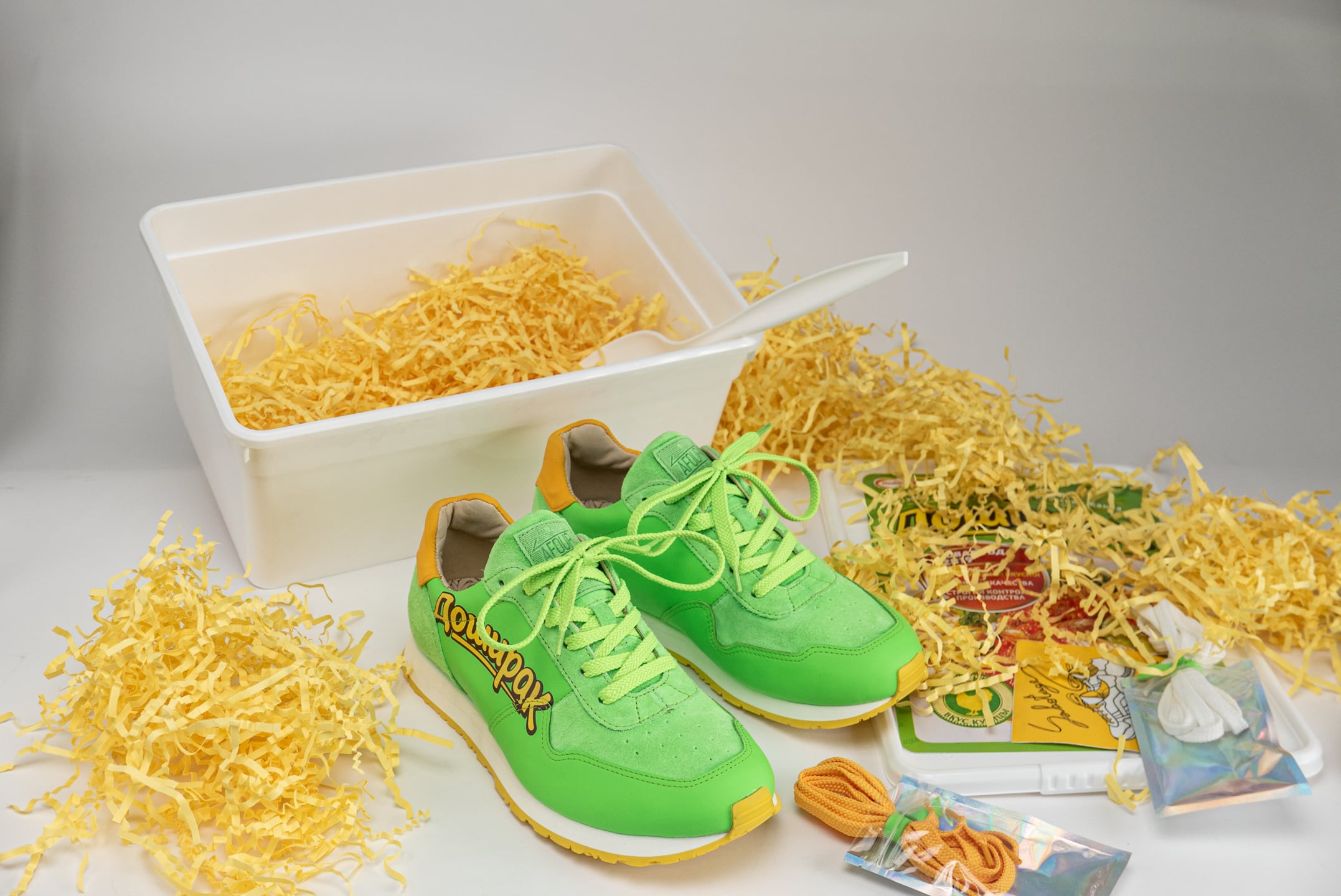 PS This pair is the only one created as a gift for the winner of the #sneakersticker competition