Custom Designed Bad Boy Sneakers with Asymmetric Embroidery by AFOUR Custom Footwear
Did you have a desire to stand out from the crowd so that not a single passerby could pass by indifferent?

Our regular client Denis Persenen lives by this desire and not only externally, but also internally, just look at his photo projects and at least once attend a master class.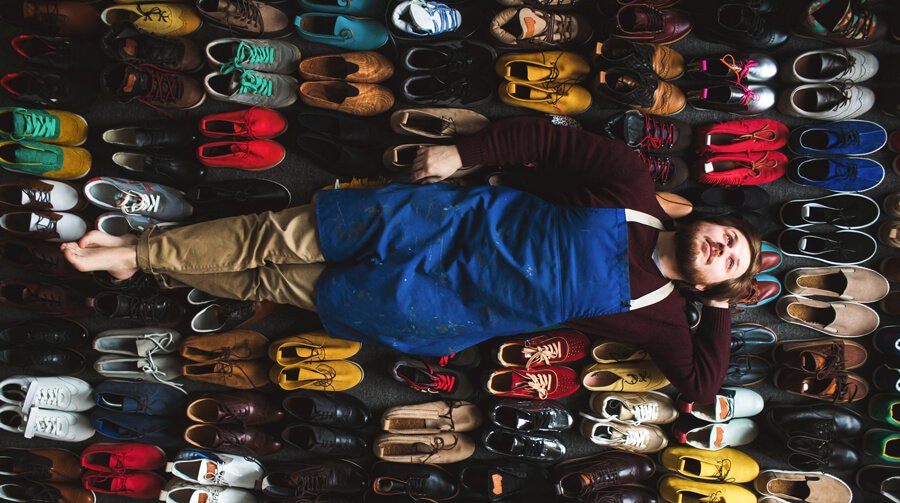 We met when he proposed a photo shoot for AFOUR. His approach is very inspiring, and we have already made more than one pair of shoes for him: summer Spaghetti from red suede, Eggy pop sneakers, which we will talk about later, and the hero of today's Bad Boy sneaker.
Denis has a favorite dinosaur - Diplodocus.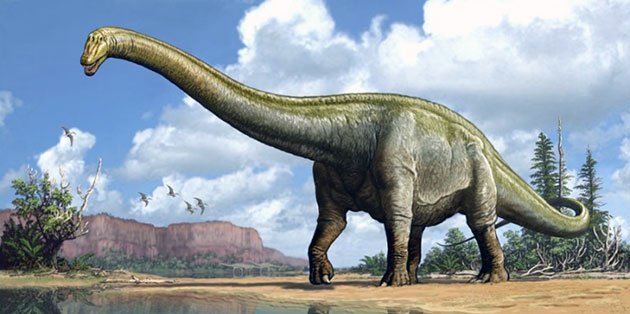 He also liked our concept of Bad Boy sneakers with an interrogative camouflage print, which we sewed for the Faces & Laces exhibition.
After sorting out the sketches and ideas on how to combine this, we decided to make a pair with an asymmetric pattern, I think you have already noticed our craving for such solutions, just remember the Eggy Pop boots or Sabotage Bull sneakers in inverse colors.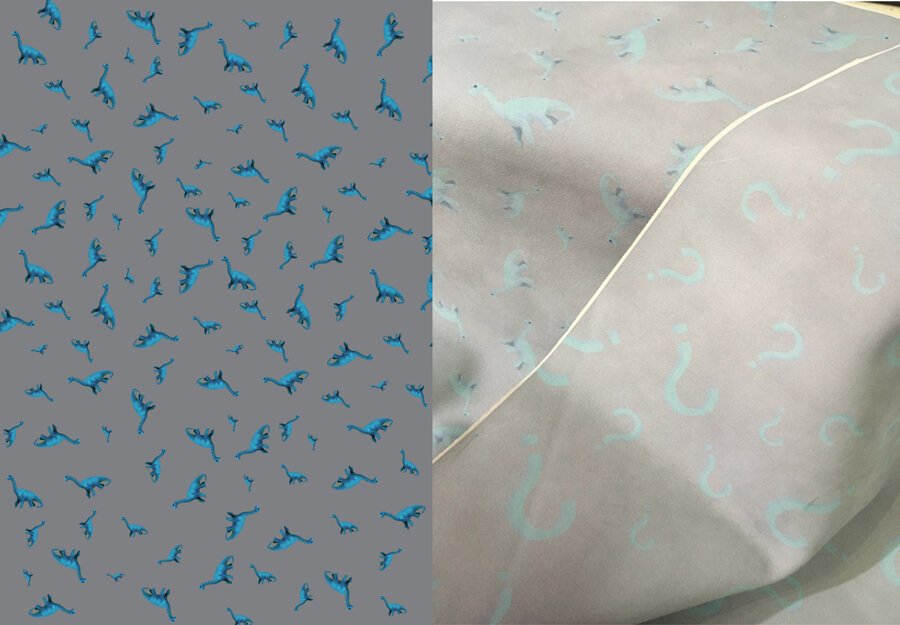 The main colors were chosen: dark gray and turquoise. They initially decided to make the drawing in the form of a repeating pattern and print it on a nubuck - it was a failure = (
But not giving up in our style, we picked up suede, scattered the cut on the sheets and began to place the pattern.
There were no problems with the "?" Sign, but the image of the diplodocus was not simple, we took the picture from emoji as the basis.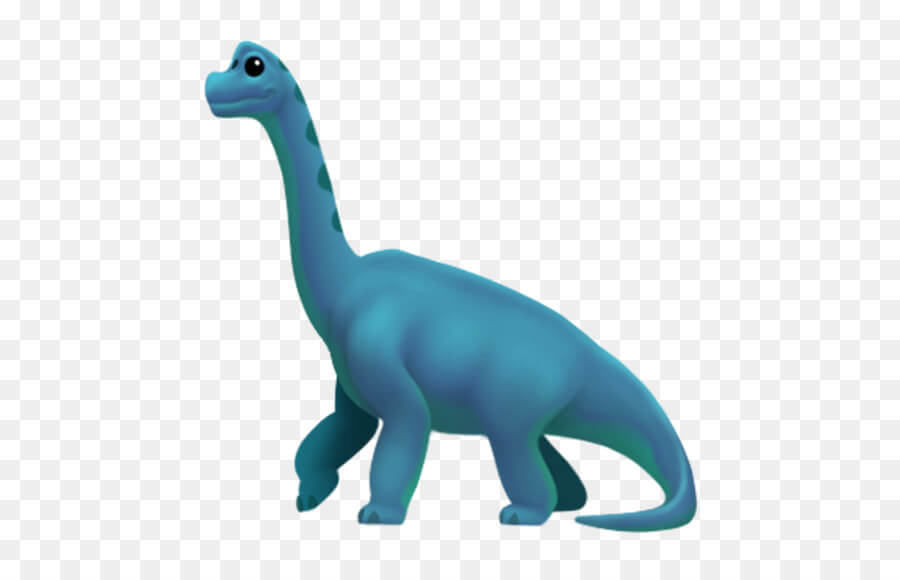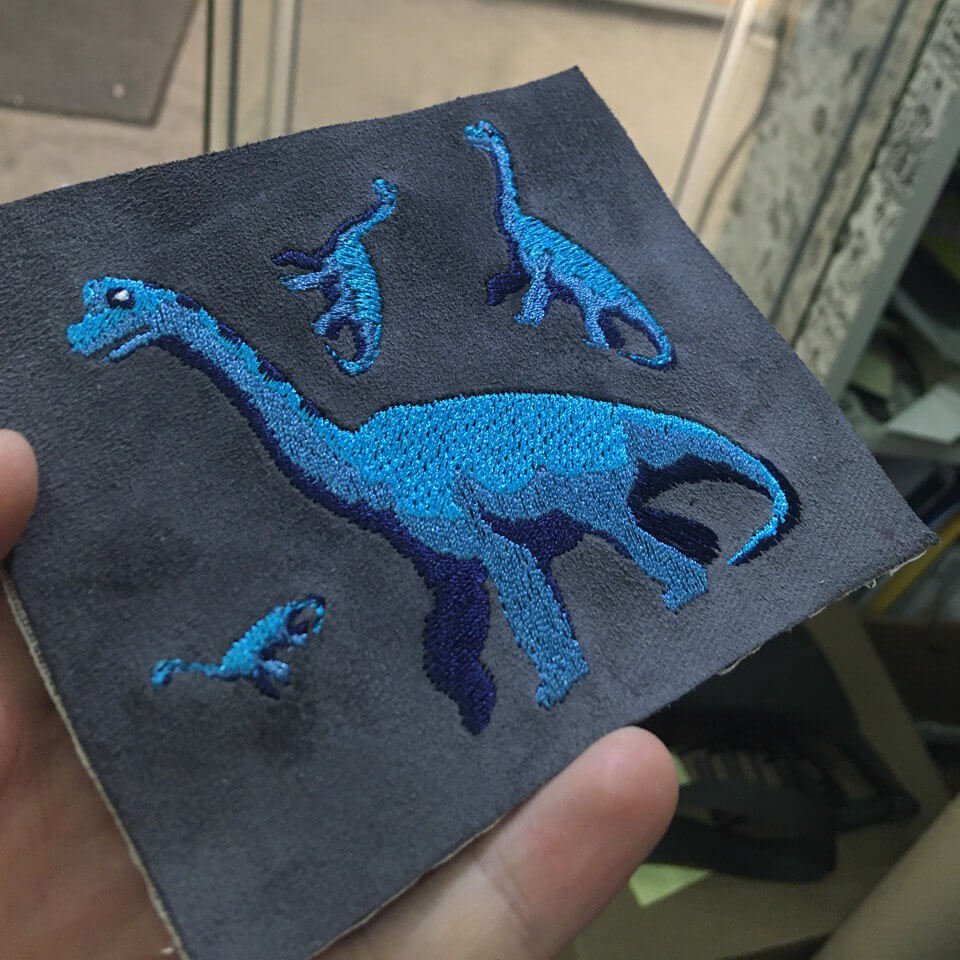 It was necessary to increase it, translate the gradients into stitches, while maintaining recognition and all this on a scale of 2 to 7 cm.
Many thanks to our embroidery master Dasha - she works wonders. And, when all the details were ready, we sewed it all together.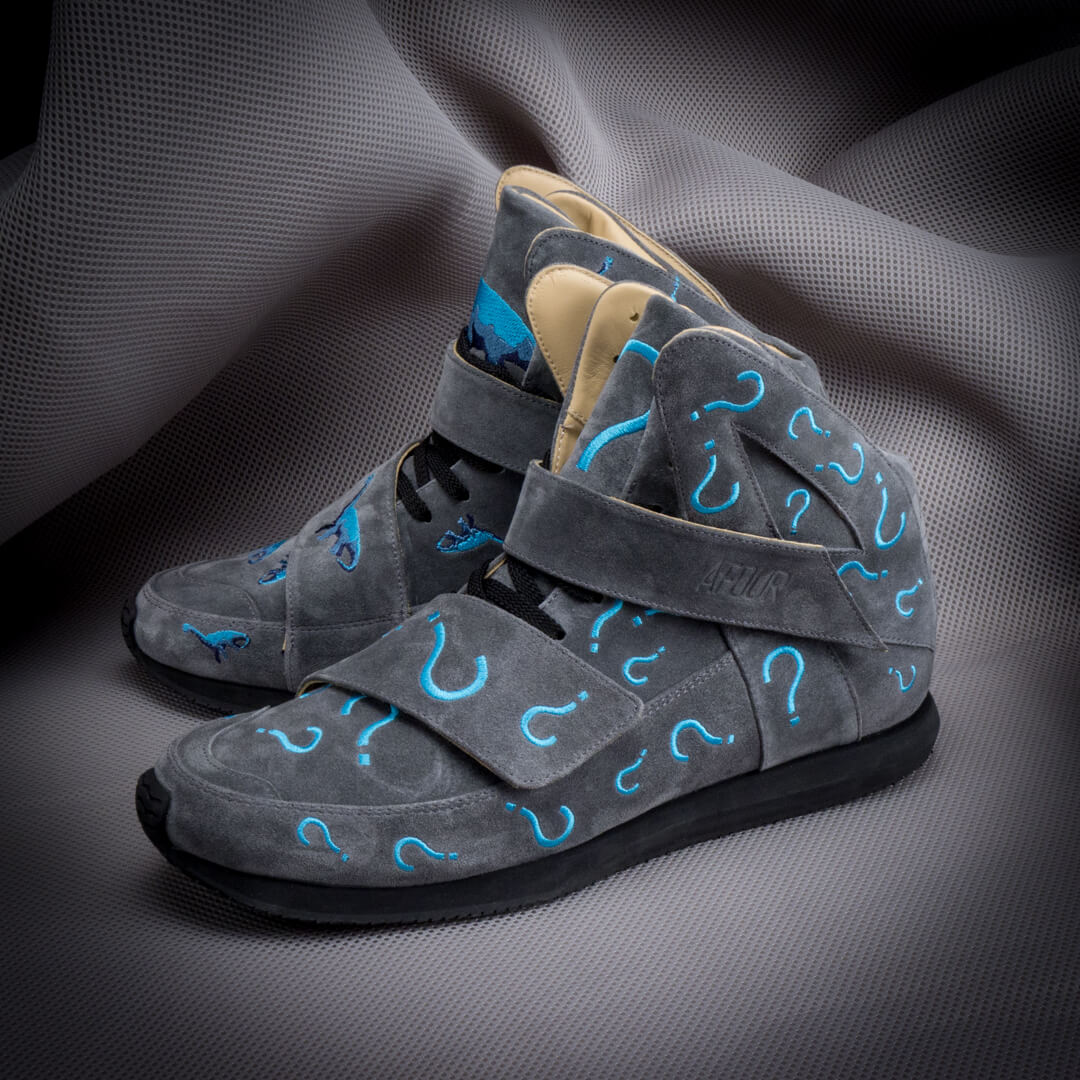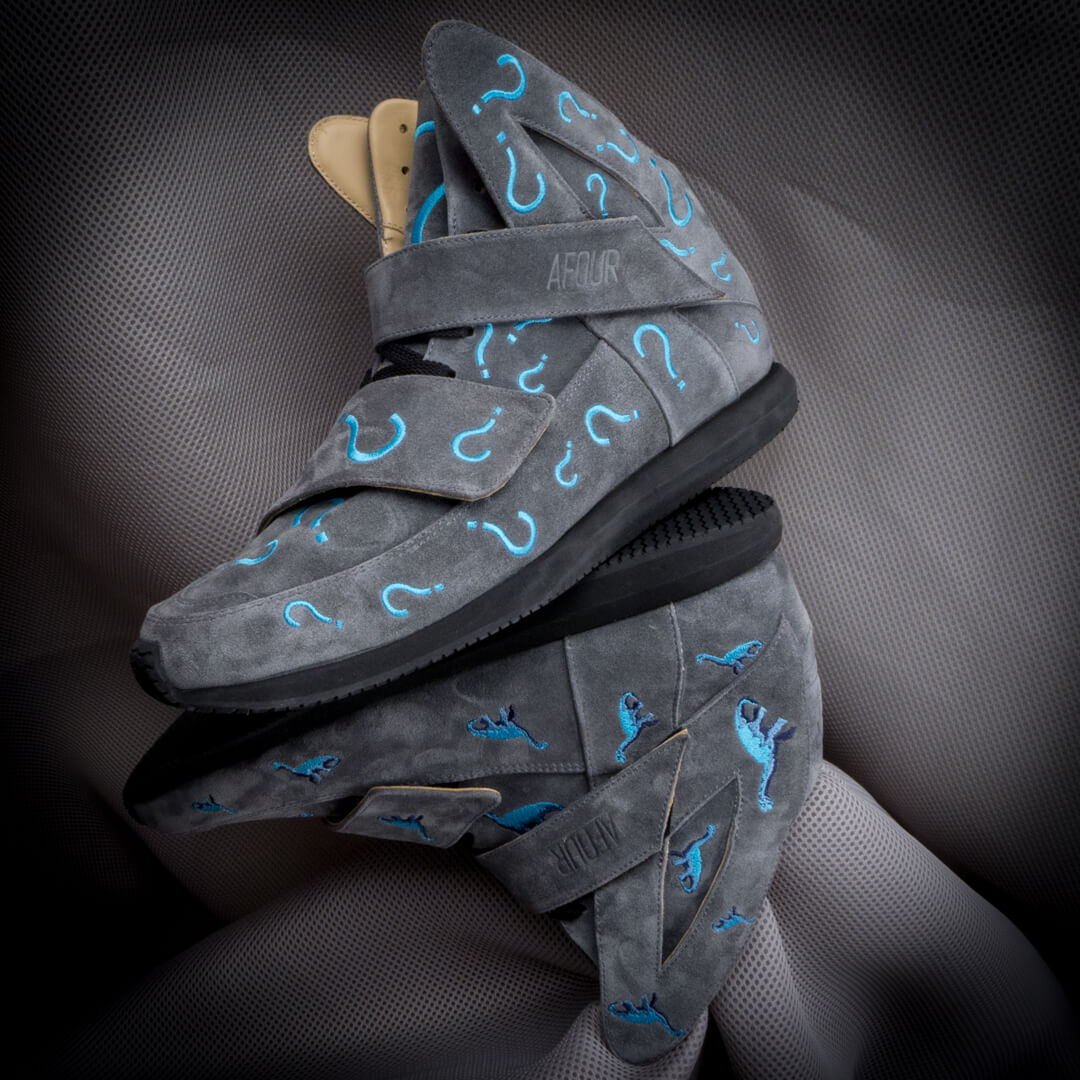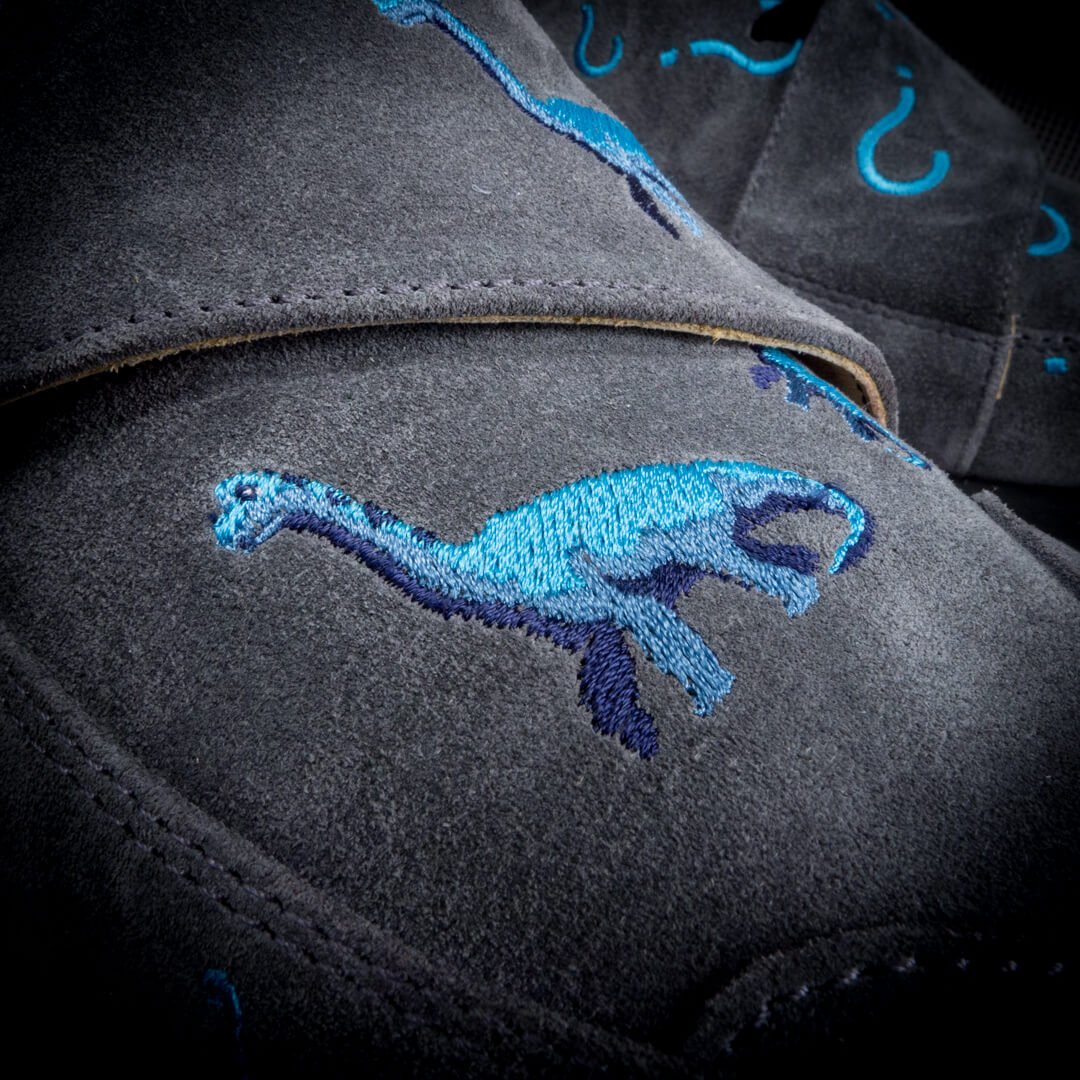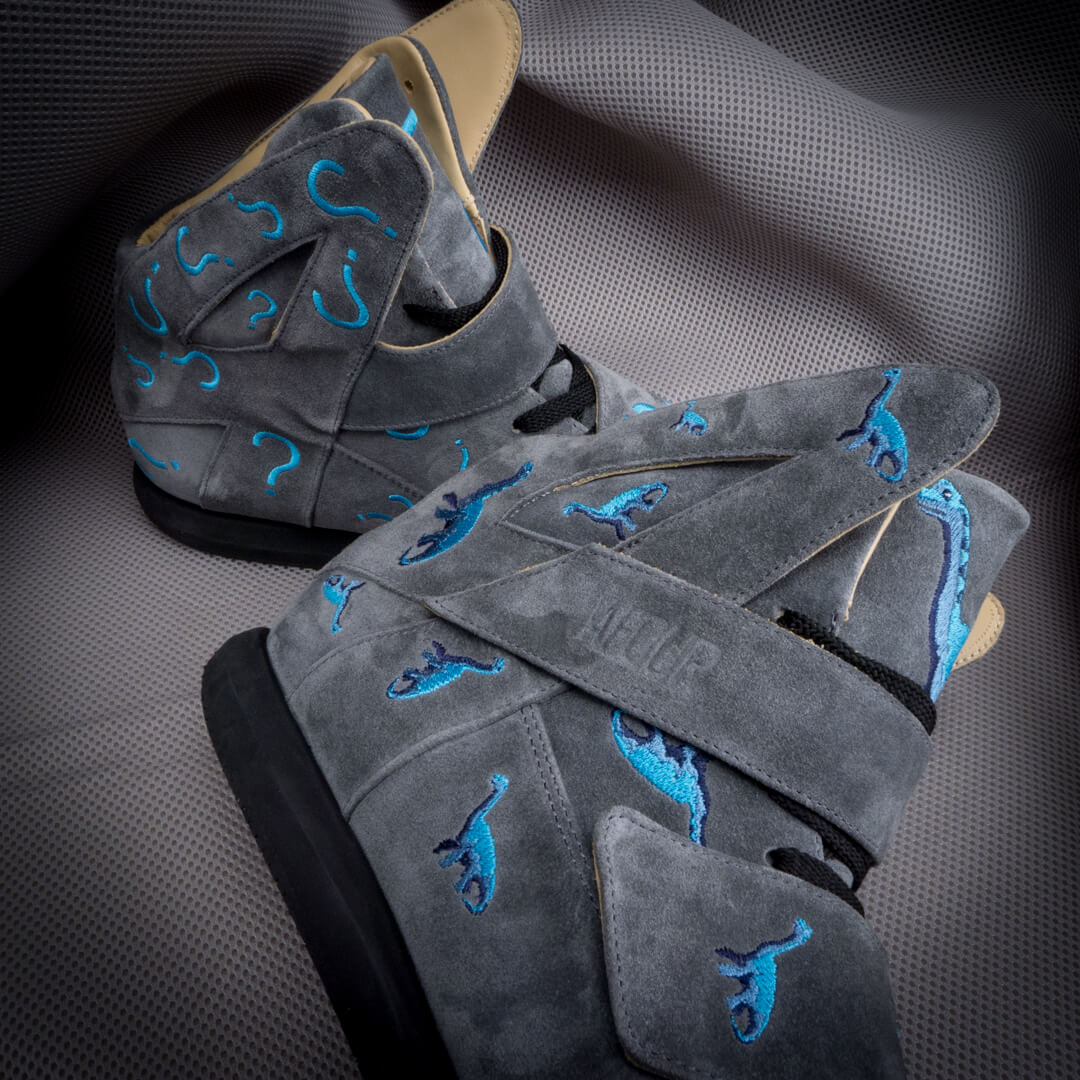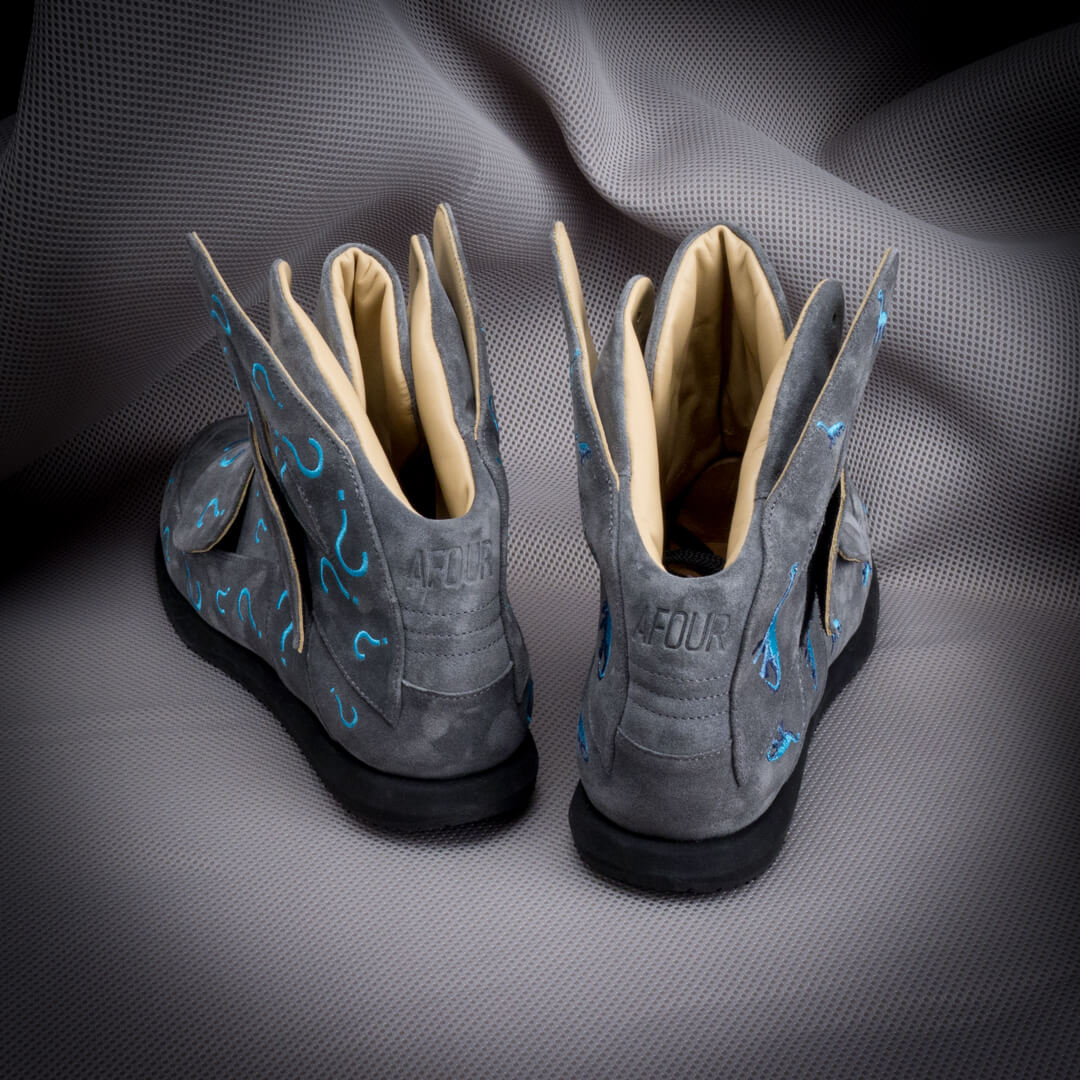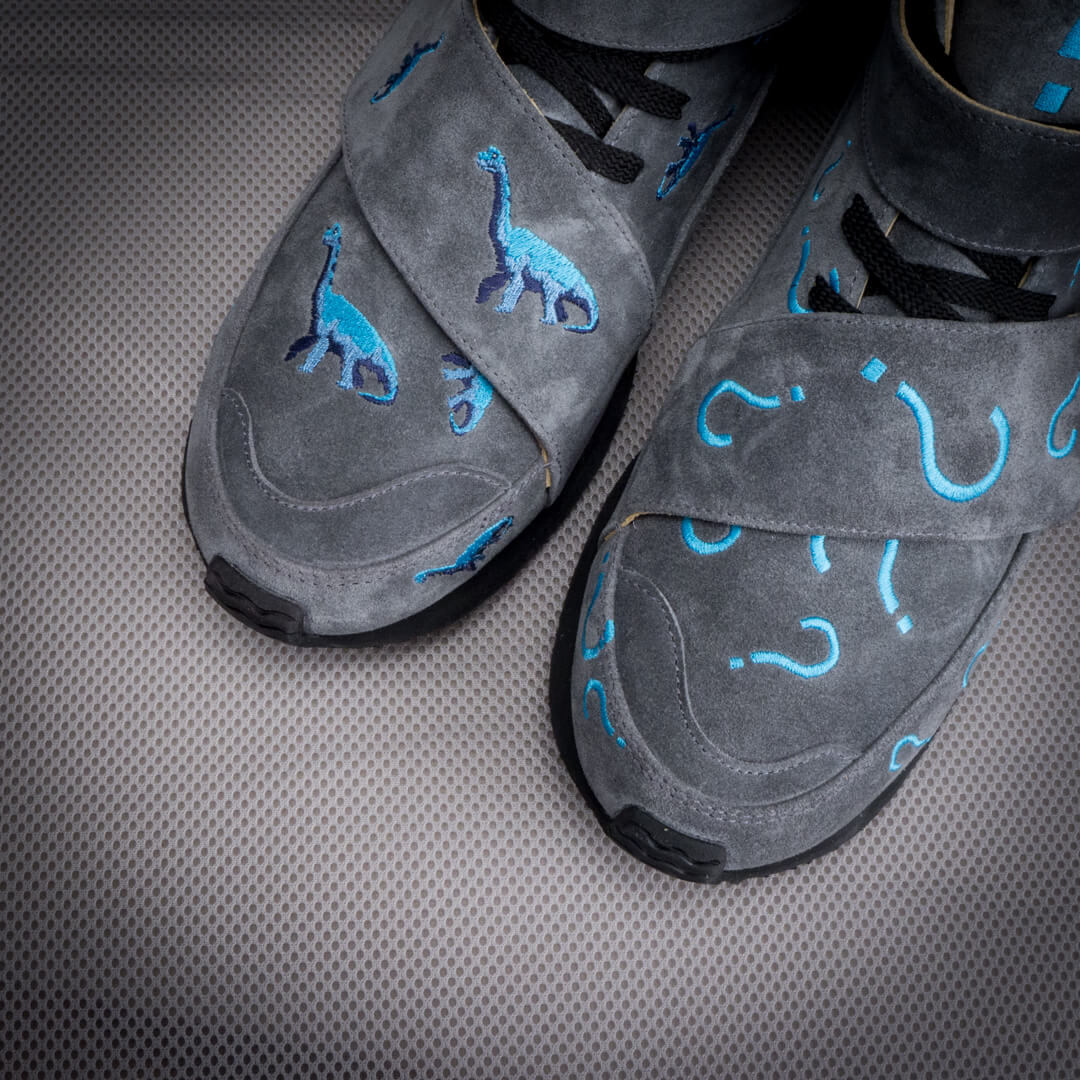 If you are close to the idea of ​​ordering an exclusive design and have a thought that keeps you awake at night, write to us in the chat or email, we will select the model that suits you for this and the way to implement the idea.
Recommended