An alternative to clipless cycling shoes with the SPD system for the cyber cycling team from Moscow MGBT (MosGorBike team)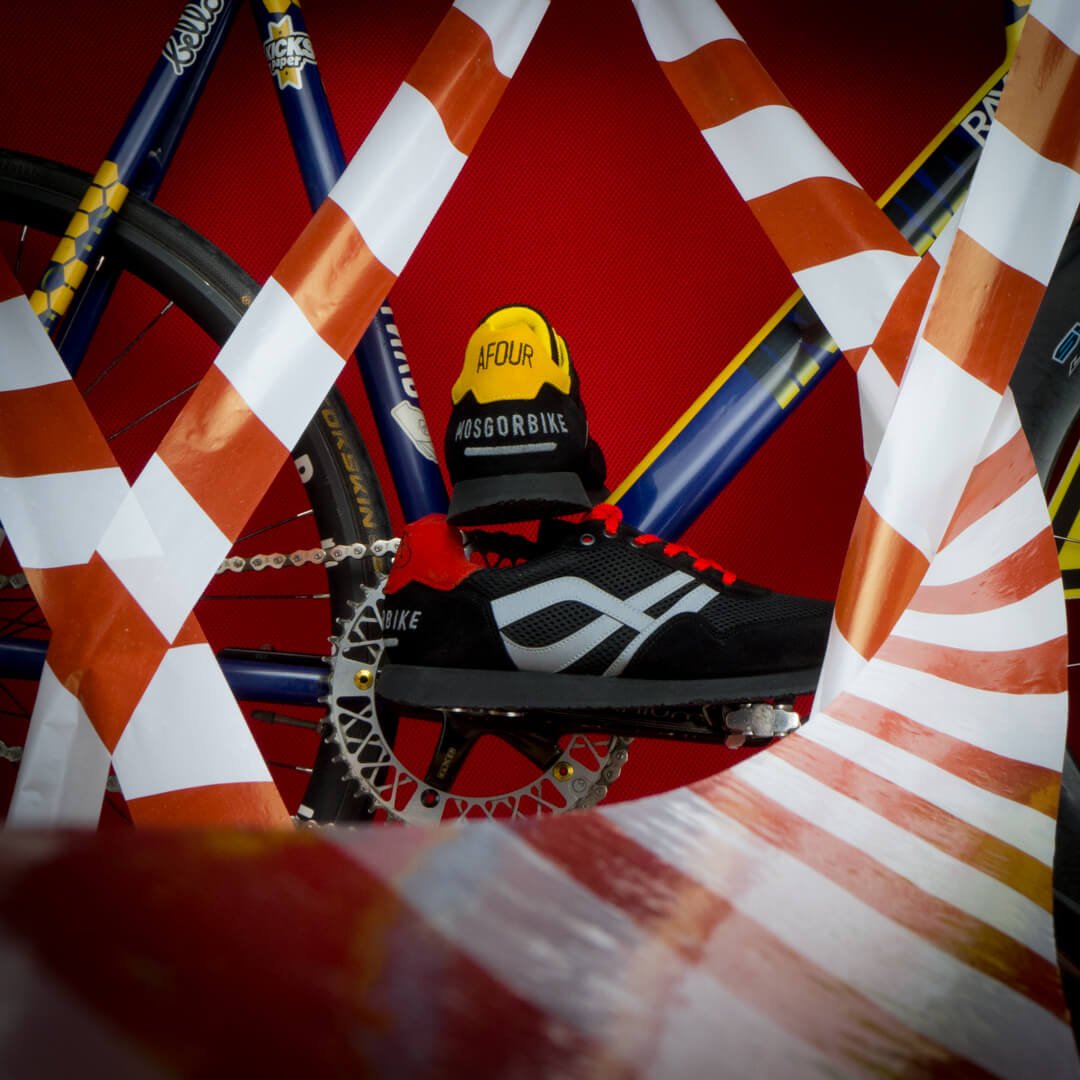 We are glad to present to your attention a special edition of Afour cycling shoes, created specifically for the Moscow cyber-bike team MOSGORBIKE TEAM.
The basis of the design was the Veloform of the team, inspired by one of the key areas of 20th century abstractionism - Suprematism. The actionism, which is the foundation of the MGBT's activities, carries with it a comprehensive vision of cycling as a separate art movement.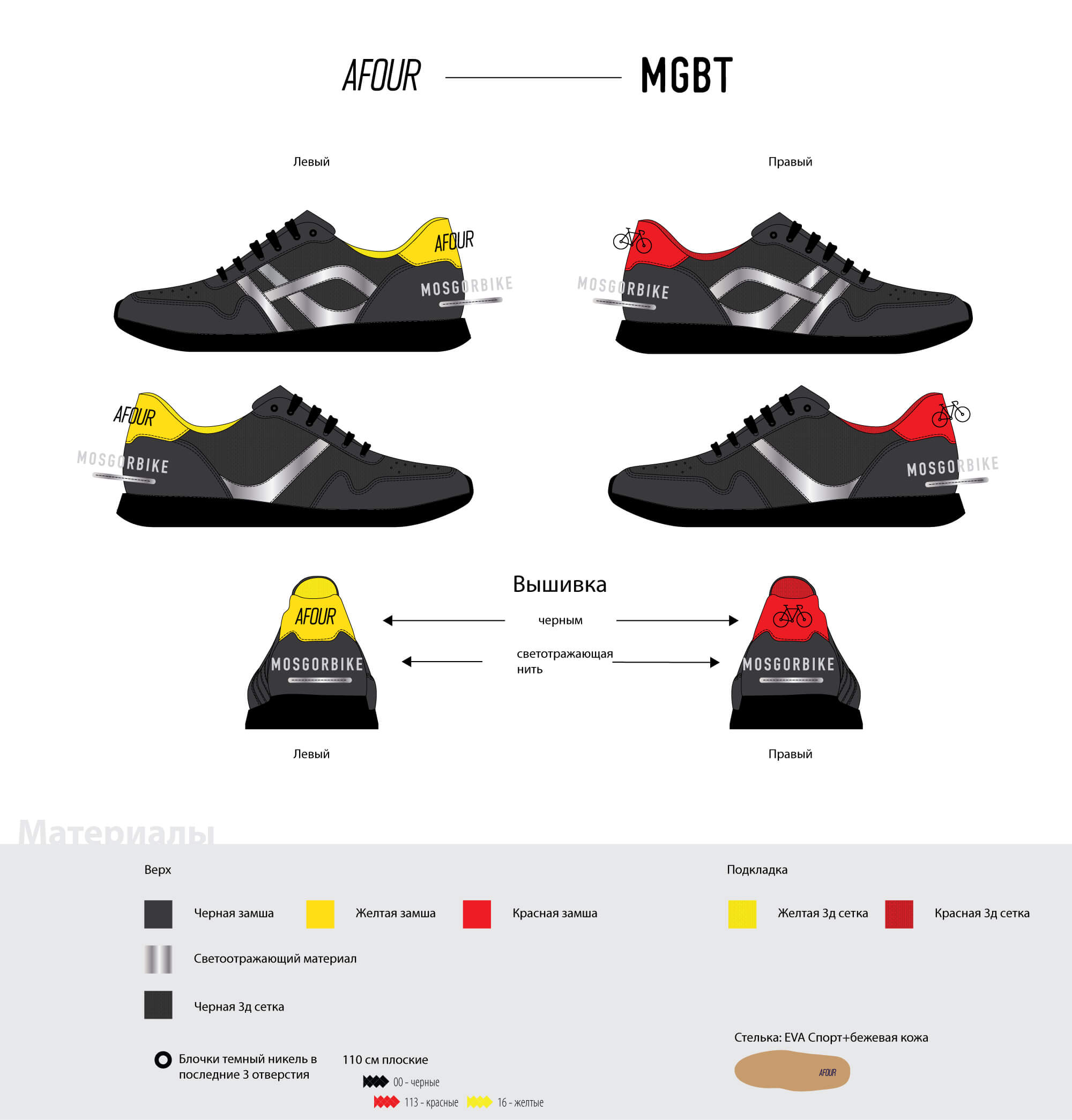 During the development of the design of cycling shoes, the MOSGORBIKE logos (the title sponsor of the team), made by retroreflective embroidery on the heel, were added for better visibility in traffic. Achilles and lining details are made in asymmetric colors to match the design of the bike shape. All this against the background of a stylish combination of black suede and 3D mesh.
The design of the model with an integrated platform for installing the spd-mount allows you to increase the efficiency of pedaling and makes each trip even more comfortable. The recessed spike does not touch the asphalt during dismounting, which allows you to easily move along city streets, office corridors and hang out behind the bar.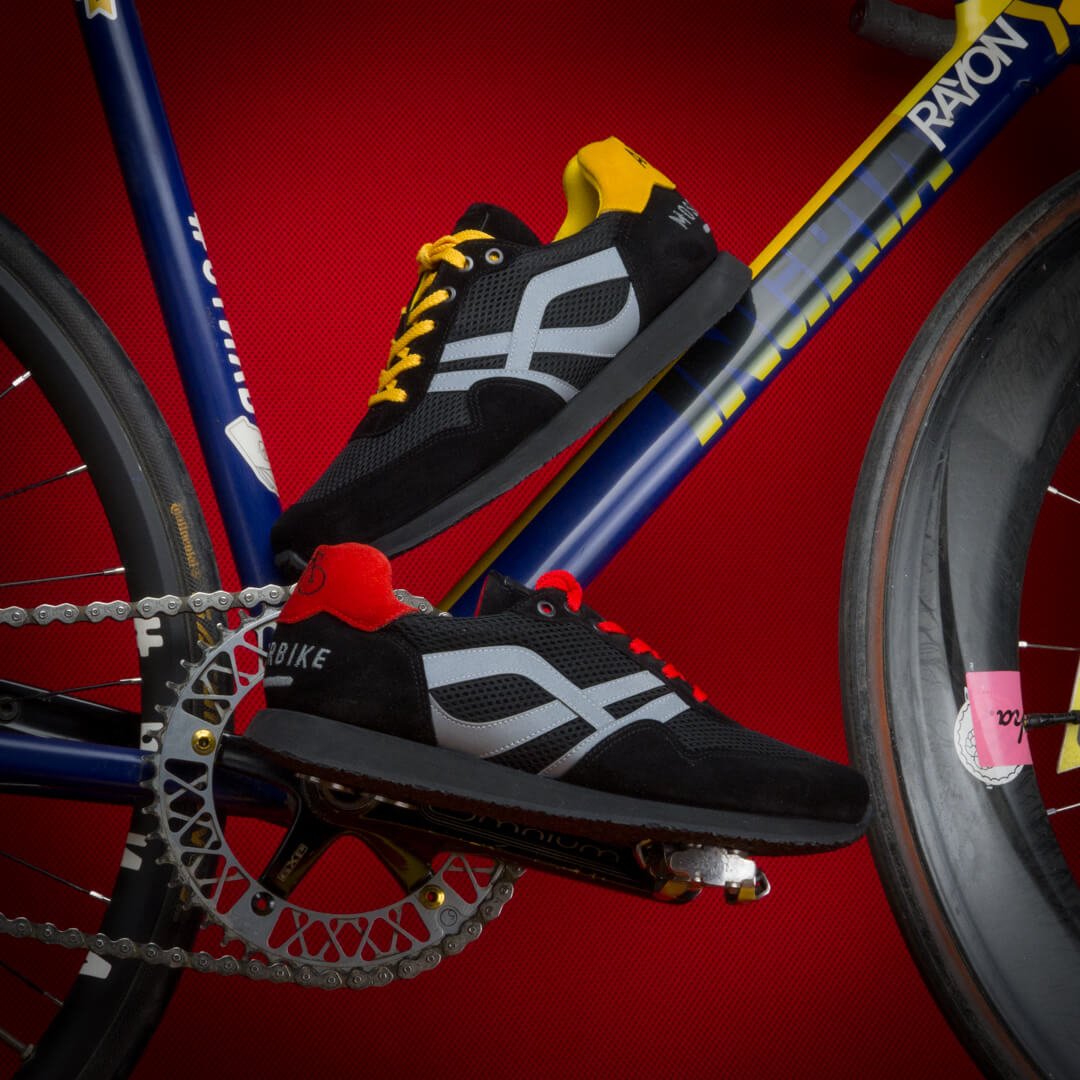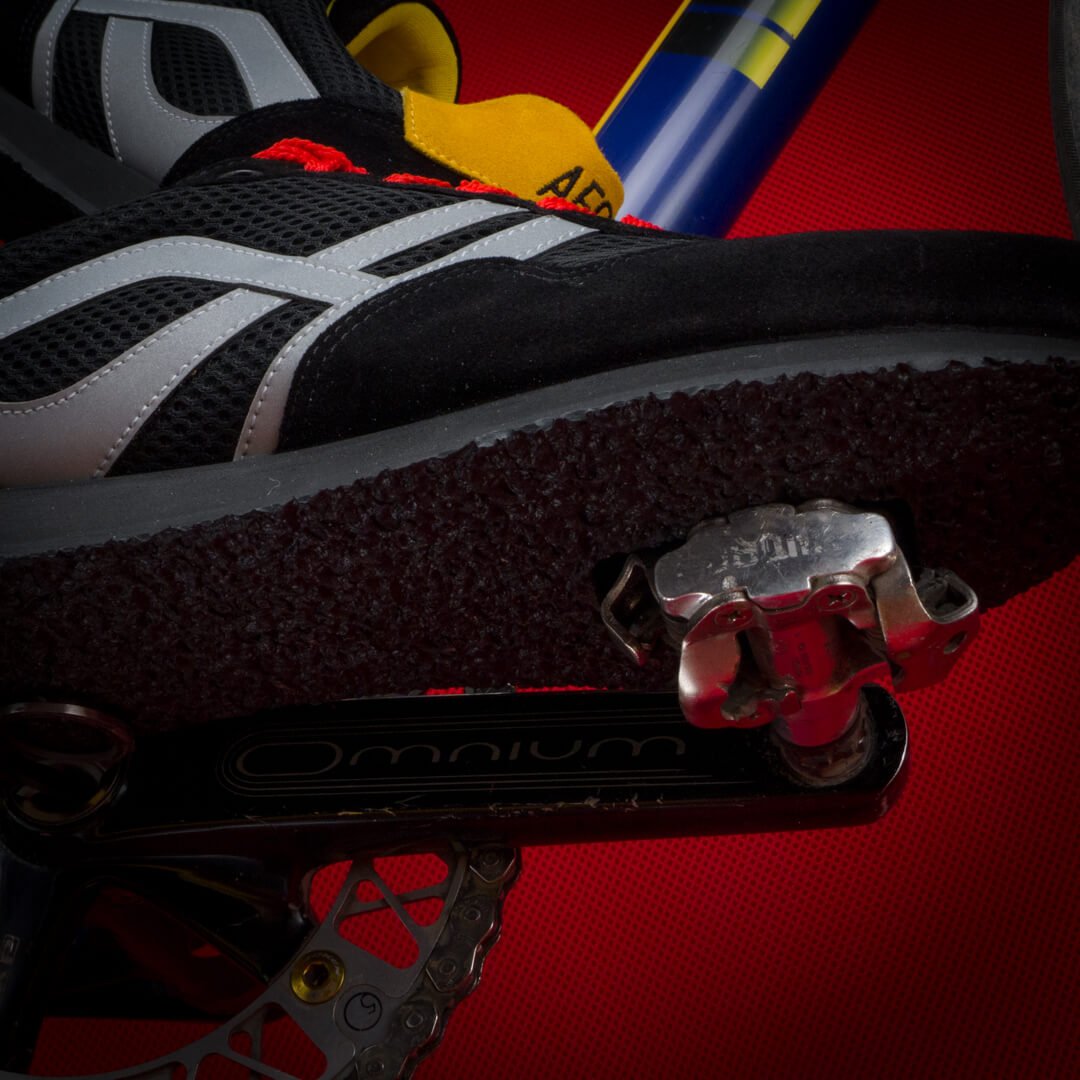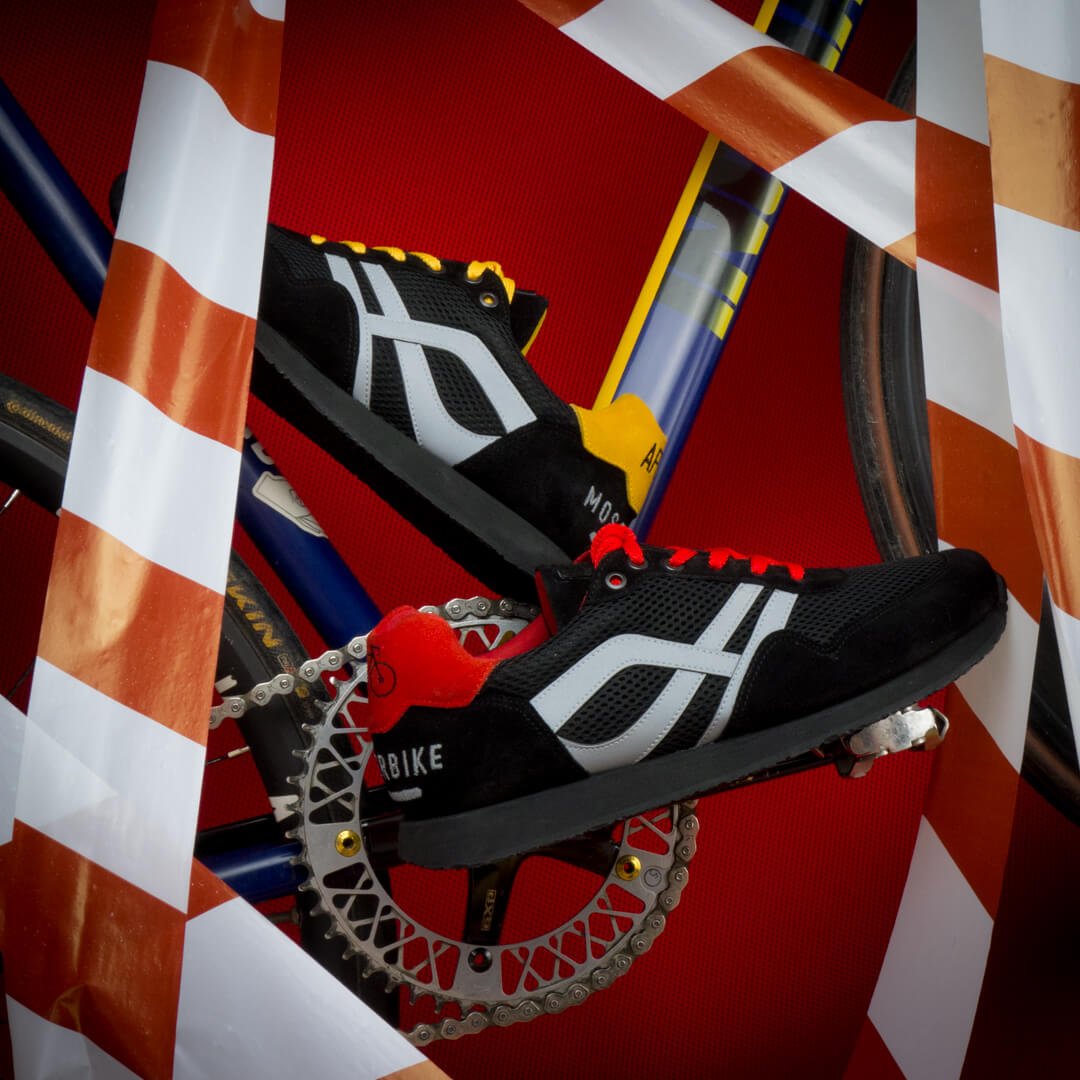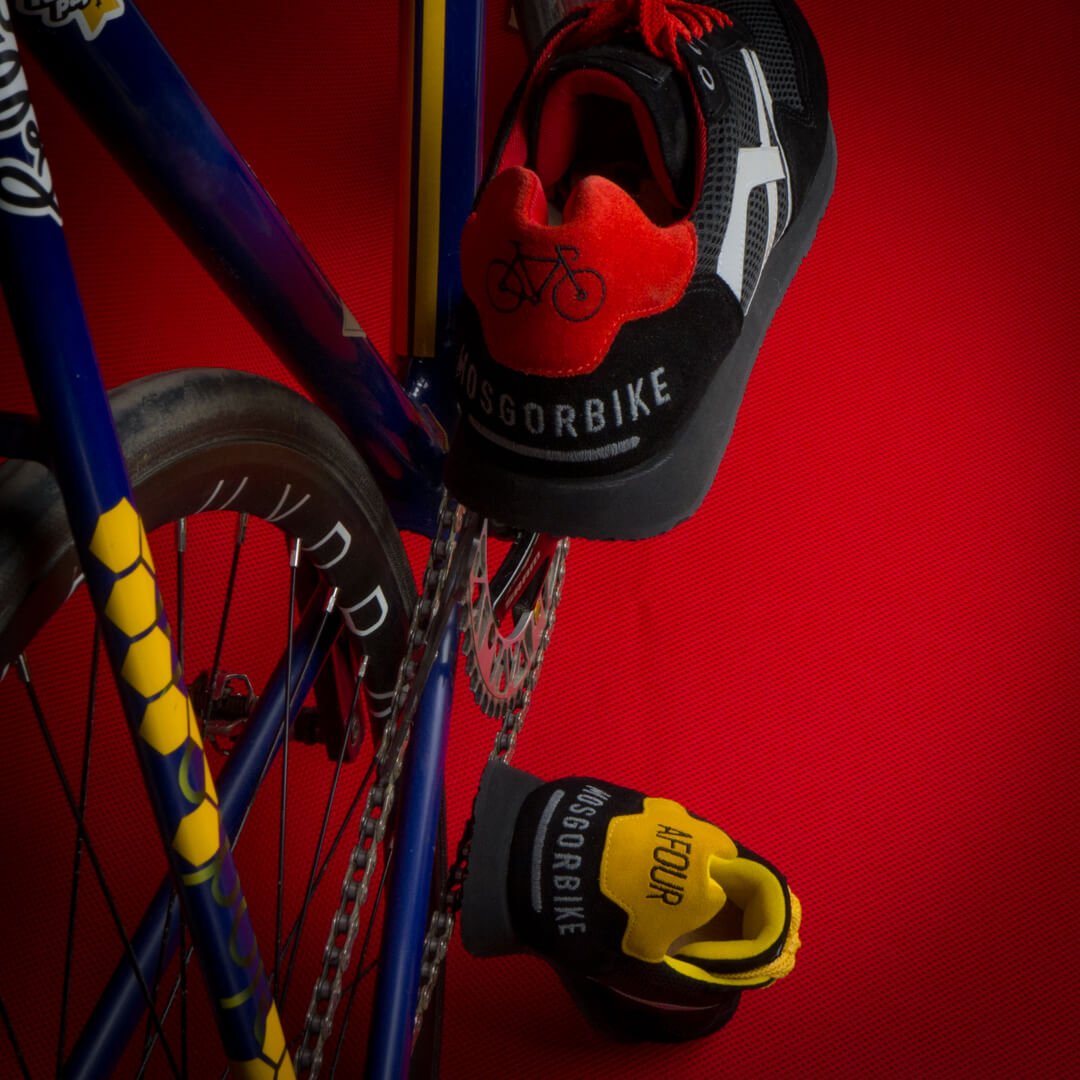 Style, versatility and comfort, since all AFOUR Custom pairs are sewn after sizing according to five basic parameters. These cycling shoes will be an excellent alternative to cycling shoes for every day and are suitable for both beginner cyclists and riders fighting for high results.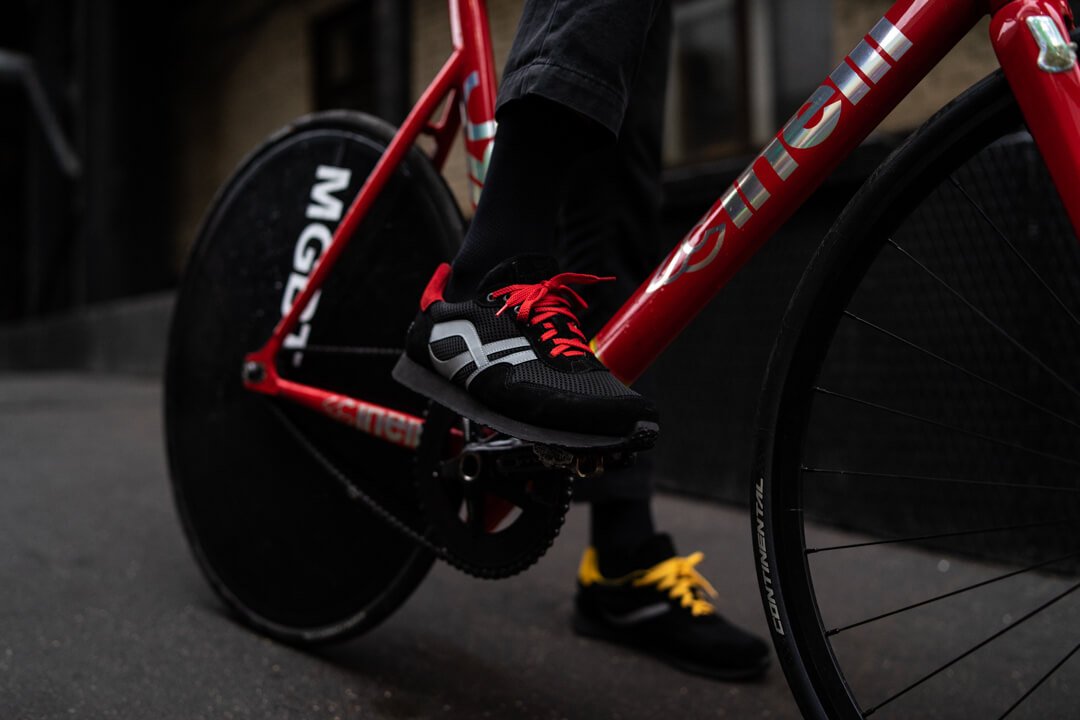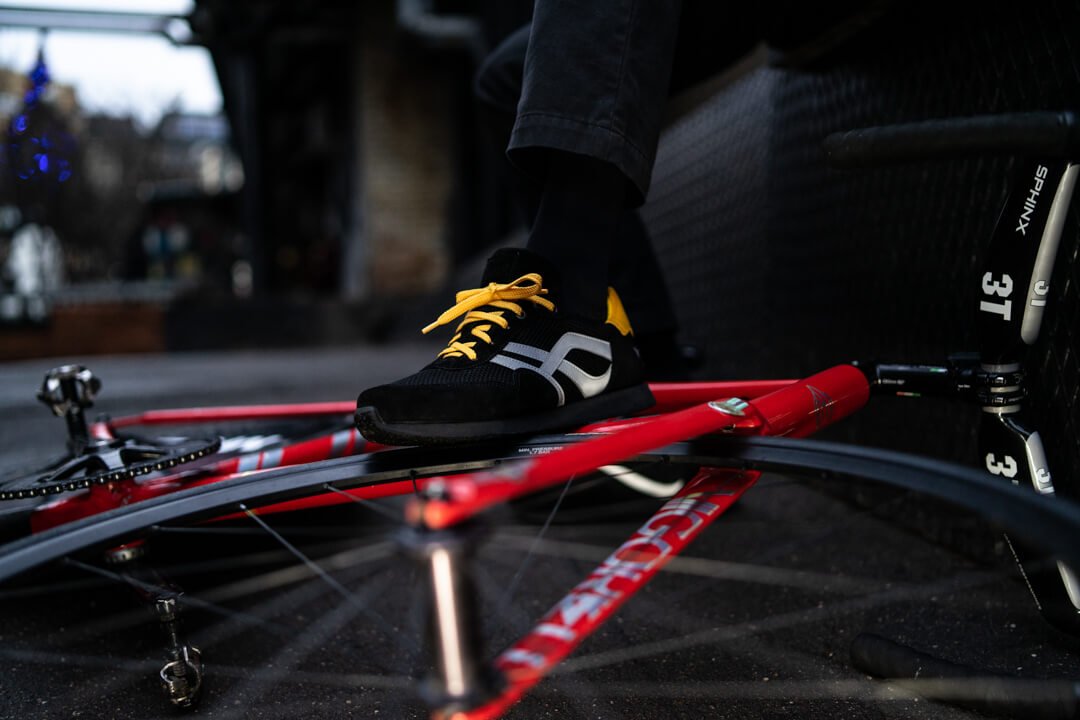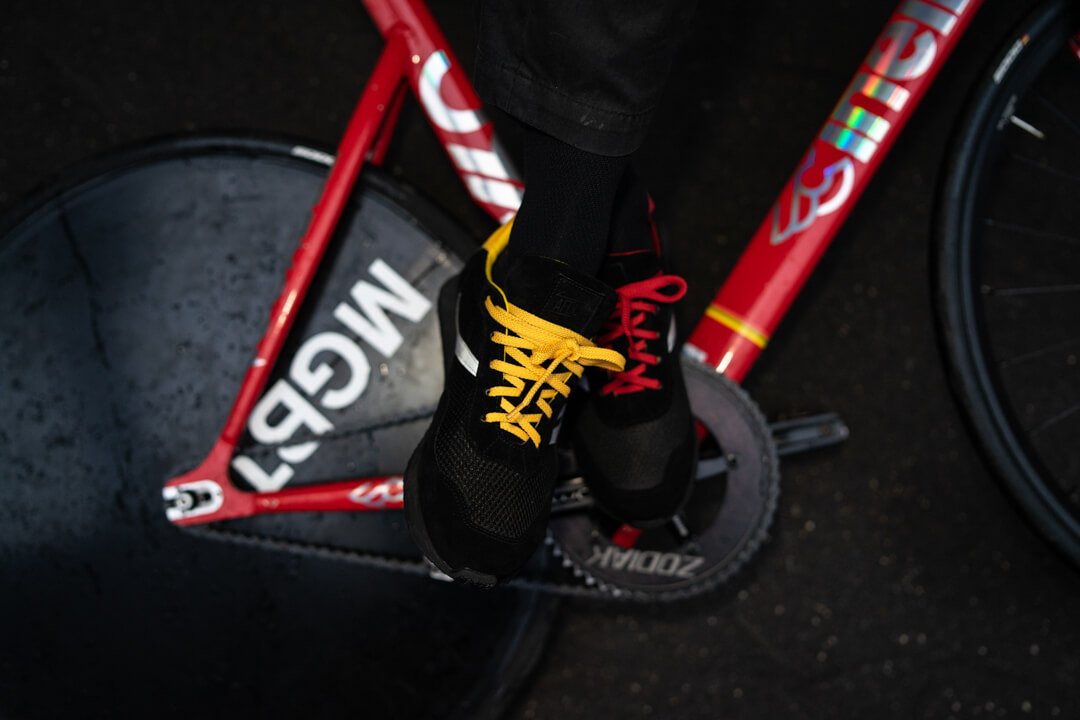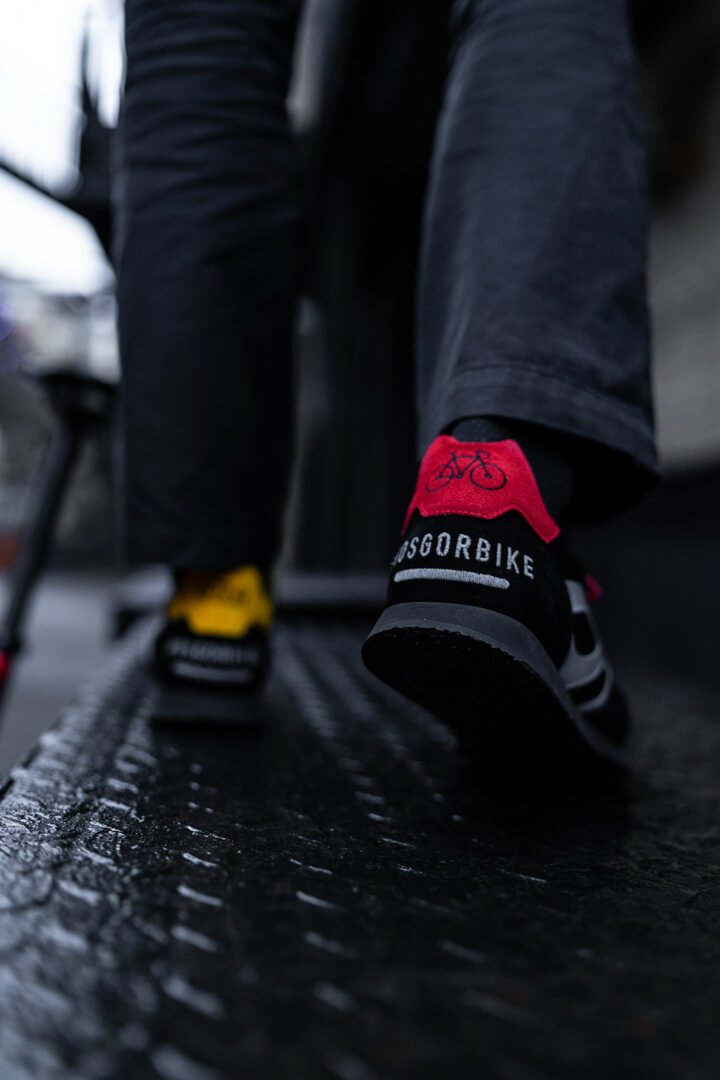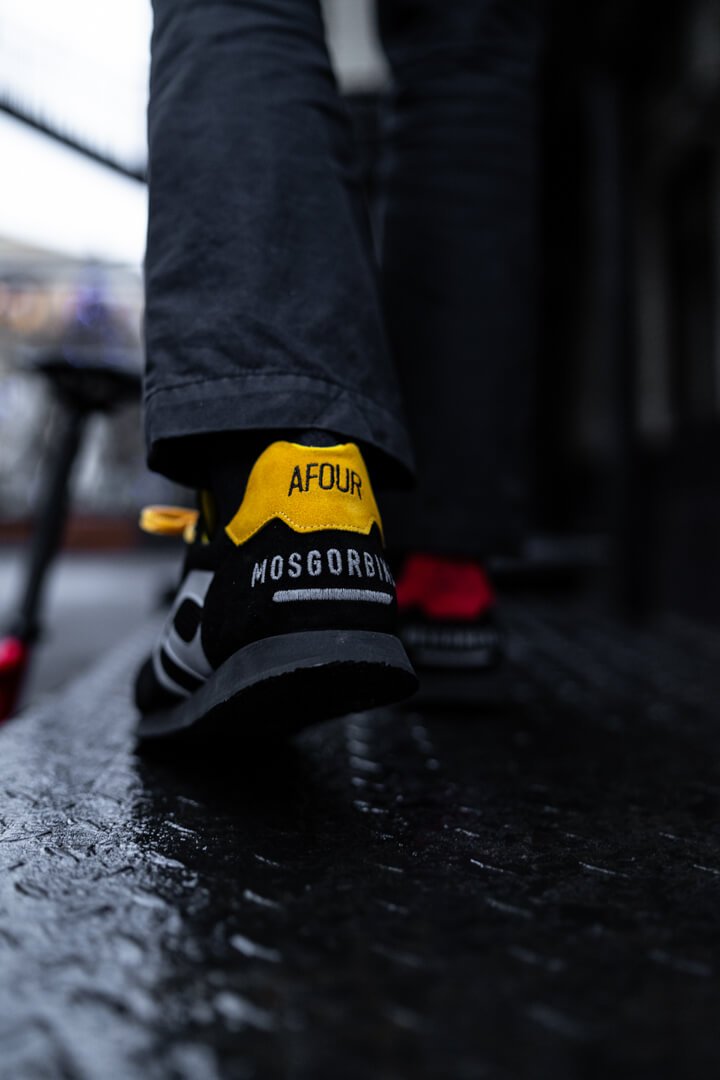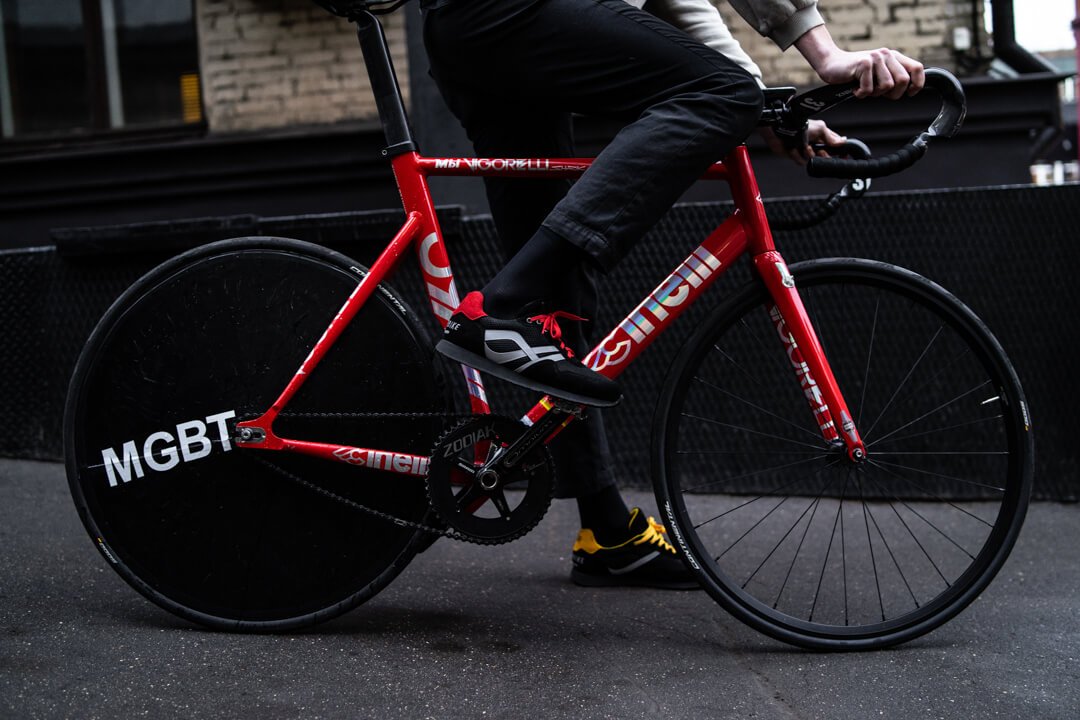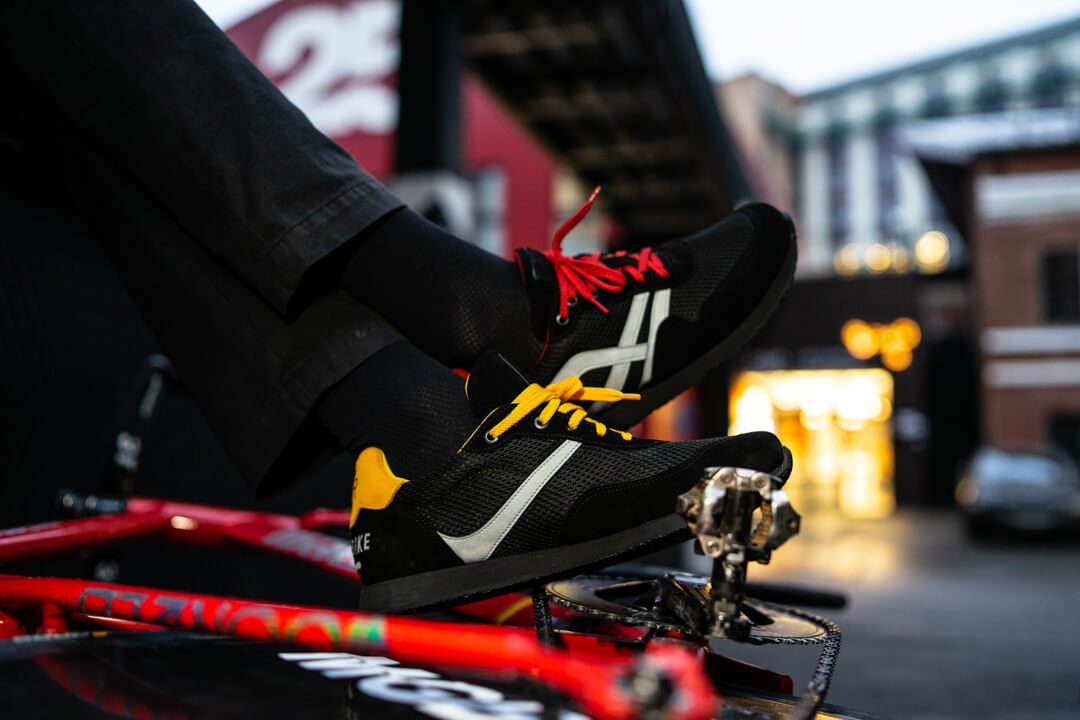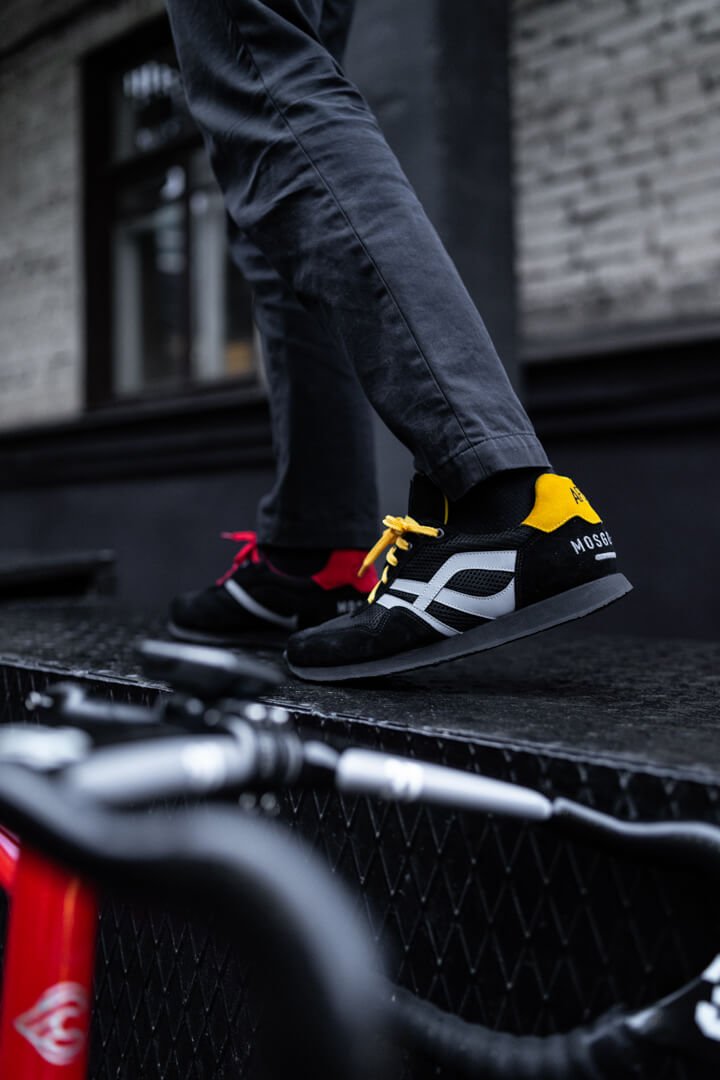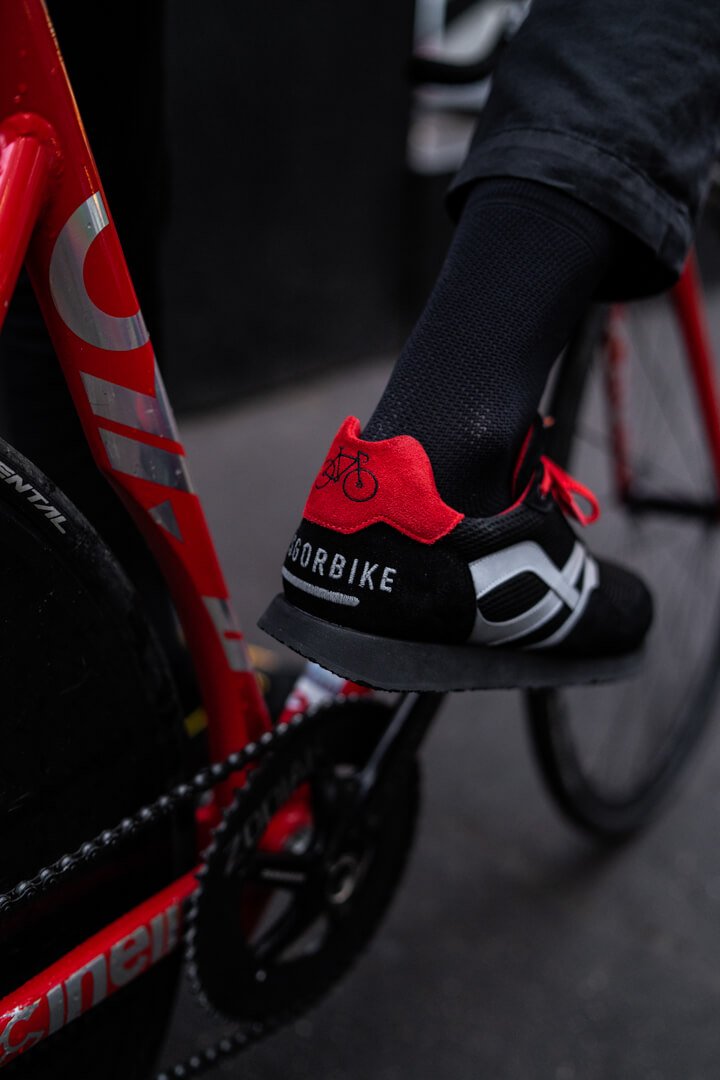 You want the same, you know where to go.
Special thanks to Kostya Kachanov from Sneakershot for the photo for the Lookbook.